Nazrulhz
Administrateur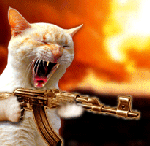 Hors ligne



Inscrit le: 15 Nov 2010
Messages: 471


Localisation: Toulouse
Posté le: Mer 14 Sep - 08:37 (2011)

 

   Sujet du message: Des news sur le Raid finder de la 4.3

---

Lors de l'interview avec le site the Escapist que nous évoquions ce matin, J. Allen Brack, le lead producer de World of Warcraft, est revenu sur le nouvel outil de recherche de raid qui sera implémenté avec le patch 4.3. L'idée derrière ce « random raid finder » est quelque chose d'assez similaire à l'Outil de donjons / Dungeon finder, et fonctionnera avec des règles spéciales :


- La première est que le Raid finder sera uniquement destiné aux groupes de 25 joueurs, et non aux groupes de 10.


- Il y aura un nouveau niveau de difficulté de raid (le « random raid finder difficulty level »), qui n'a pas de nom précis pour le moment, mais qui sera plus facile que le mode normal. Il y aura donc le mode raid finder, puis le mode normal et enfin le mode héroïque. Notez que ces deux derniers ne changeront pas.


- Cet outil sera inter-serveurs avec un match making similaire à ce qui se fait pour les donjons. Il permettra aux gens qui n'ont pas la possibilité de raider d'être capables de le faire. Par conséquent il faudra un peu faciliter les choses, mais il y aura aussi des restrictions pour contrebalancer cela.


- Les joueurs ne pourront pas compléter leurs hauts faits, obtenir leurs titres ou montures ou les récompenses obtenues en complétant les modes normaux et héroïques. Il y aura cependant des hauts faits spécifiques pour les raids effectués avec le Raid finder. Le niveau des objets obtenus sera lui aussi baissé


Comme vous pouvez le voir, Blizzard a bien balisé la chose. La difficulté de ces raids sera moindre, mais les récompenses aussi. La création d'un nouveau mode de raid, qui sera sûrement qualifié de « mode facile » par les joueurs est une surprise inattendue. L'absence de mode 10 s'explique sûrement par le travail demandé, qui aurait obligé Blizzard à régler deux niveaux de combats supplémentaires.


Reste à savoir quel succès cet outil de recherche de raid remportera. Sur le papier, il se dote en tout cas des bons éléments pour plaire aux joueurs occasionnels qui ne voudraient pas se limiter aux donjons héroïques.
 


Citation:

J. Allen Brack

sur Dague légendaire rogues (Traduction - Source)






Tito: What else can we expect in 4.3?


Brack: The next big thing that we'll be doing is the random raid finder. The idea behind this is that it is very similar to the dungeon finder we have now except that it is for raids. There are special rules associated with how that is going to work, the first one is that the raid finder is going to be for 25 person only, it's not a way for you to have 10 person raids, it's only for 25 person. It is cross server we will do some auto match making very similar to how it is looking for dungeon. Another piece is that there is going to be another difficulty level and this raid difficulty - the random raid finder difficulty level - we haven't figured out exactly what it's going to be called but there will be a difficulty level easier than normal mode. You'll end up having this raid finder mode then you'll have your normal mode and your heroic mode. The normal and heroic modes are exactly what they are today.



Tito: It's a way to introduce players that aren't able to raid now to be able to do so.


Brack: That's exactly right. So the idea behind that is that it's a little bit easier. There will be restrictions as well for players, you won't be able to get your achievements done, you won't be able to get your titles or your mounts or your awards in that way as if you complete them on normal/heroic. We'll have special achievement s that are specifically for looking for raids tier of difficulty.



Tito: Will the item level of items and loot be cut down as well?


Brack: Absolutely.



Tito: If you were doing heroic level 5 mans are these raid finder raids more difficult or easier than heroic dungeons?


Brack: Do you mean in terms of the loot you get? Or do you mean in the terms of the difficulty of players?



Tito: There now seems to be the progression where you start with normal dungeons then you go to heroic dungeons then you do 10 mans then you go to 25 man.


Brack: That's one way you can do it. We haven't finalized the where the itemization in terms of the actual levels in terms of where they're going to work towards in terms of the new dungeons or where the, uh, looking for the raid finder item tier or the normal raid tier and the heroic raid tier but there will be a completely separate raid tier. We'll have a raid tier that is for random raid finder, we'll have a raid tier for normal and another raid tier for heroic.



Tito: What else about the raid finder is going on?


Brack: We really want it to be a way for players to get into and experience the highest level of raid content. Right now we have some PUGs (Pick Up Groups) that are able to work where it's a very manual process for players to do it. They're probably not able to do the highest level of content but there's something that they want to do. What if we, instead of having players kind of struggle to get this group together so that they can experience a content level behind, what if we just create a system that allows players to auto match make and automatically facilitates them getting into the most recent content at a different difficulty level.



Tito: I've never been able to raid myself as I've never had the time to wrangle players. This might be a way to make that much easier


Brack: Very similar to the way the dungeon finder works where you can log in and say "I've got an hour and I want to run a dungeon." Click on dungeon finder and let the right thing happen. We're trying to make this at some same level of frictionless entry where you can go on and experience Deathwing content and immediately get on and enjoy that content.